How To Build A Free Bonus Page
Jul 23, 2023
How To Build A Free Bonus Page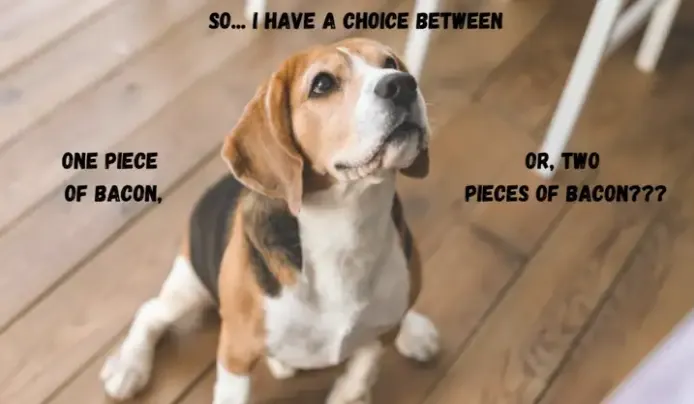 In the world of online marketing, it is believed that having a bonus to offer potential customers is the best way to win more customers.
Let's face it, given the choice of the same product from two different sellers, the one that goes out of their way to put a proverbial cherry on top is most likely the one everyone would choose to buy from.
I mean if they are the same price, right?
So in order to stand out from the other marketers, BONUS PAGES have become an essential tool in delivering your bonuses and one-upping the competition.
The only problem is the cost. Yes, almost everything you do online cost money, and bonus page builders are no different.
If you are good at WordPress and have your own website then this is not a problem for you, but what if you're not and you want a way to build a bonus page without the extra expenses?
Why not try Google Docs?
The good news is that you can do it all inside Google Docs for free.
Yes, everyone can access this for FREE.
You may have to download the Google Chrome browser but is offered for FREE to everyone.
Just below the address bar at the top left of the browser window is the Apps link. Click on it and then click on Google Docs.
Click on the Apps at the top left.
If you don't see the apps like this, then just go to docs.google.com. You can drag it to your bookmarks from there.
You can add images and links to any document you type and then click on the share button at the top right when you are finished with your bonus page. This is a bonus page I made for a product I promoted once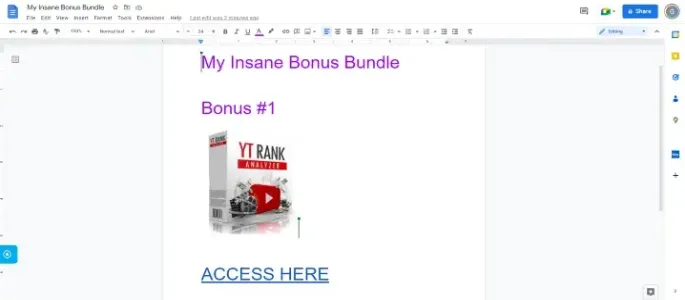 Click Share at the top right when finished building your bonus page.
This will drop down a window like this one.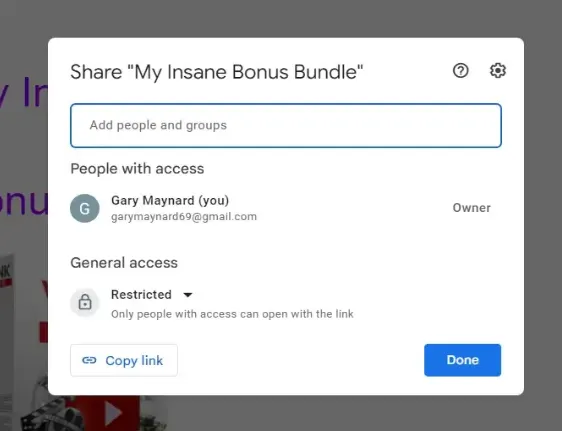 Then click on "Restricted."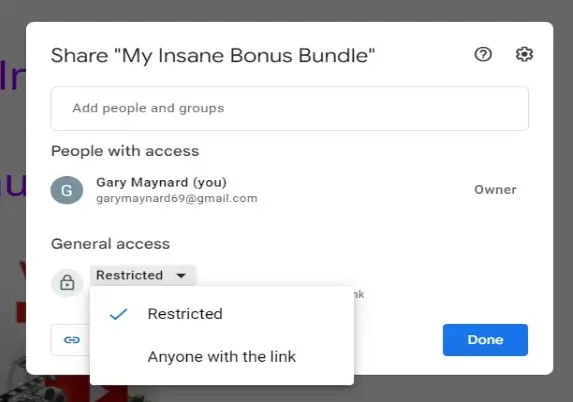 Then click on "Anyone with the link."
This will make the document shareable with others… or anyone with the link. LOL
Then click on "Copy link."
Then make sure to paste the link where you can access it later, or just come back to Google Docs and repeat the process above to copy the link later.
This is the link you will share with your customers which will give them access to all the great stuff you have for them.
If you would like to watch a tutorial show you how to completely build the Bonus Page, then fortunately I have made one just for you…
Okay, maybe it was for anyone who wants to see it.
Either way, you can check it out in this video below.
As you can see in the thumbnail, you will also gain access to some free bonuses.
If you do watch the video then please do me a solid and like, share, and subscribe. It really helps out more than you know and I would greatly appreciate the support.
I hope this helps all the entrepreneurs yet to be and maybe even people who just like to learn new things, like me.
If you want a Bonus Page Builder and don't want to do it with Google Docs. Then you can check out this bonus page builder Commission Gorilla. They have a lifetime plan, so you can pay once and use it forever. You can check it out here:
Or you can watch my instructional video here
Either way, thanks for reading and I wish you the best,
Gary